WELCOME TO PREMIUM SPICES & PREMIUM ORGANICS NZ!
The ultimate destination for premium-quality, organic and non organic spices, herbs, nuts, seeds, and dried fruits. Established in 2008, we take pride in serving over 10,000 customers across the country with our wide range of carefully selected products. 
At Premium Spices, we believe that quality and authenticity are the keys to great taste. That's why we source our products from both local and global suppliers, ensuring that our customers receive only the best. Our dedicated team is committed to providing excellent customer service and support, and we strive to make every shopping experience with us as easy and enjoyable as possible.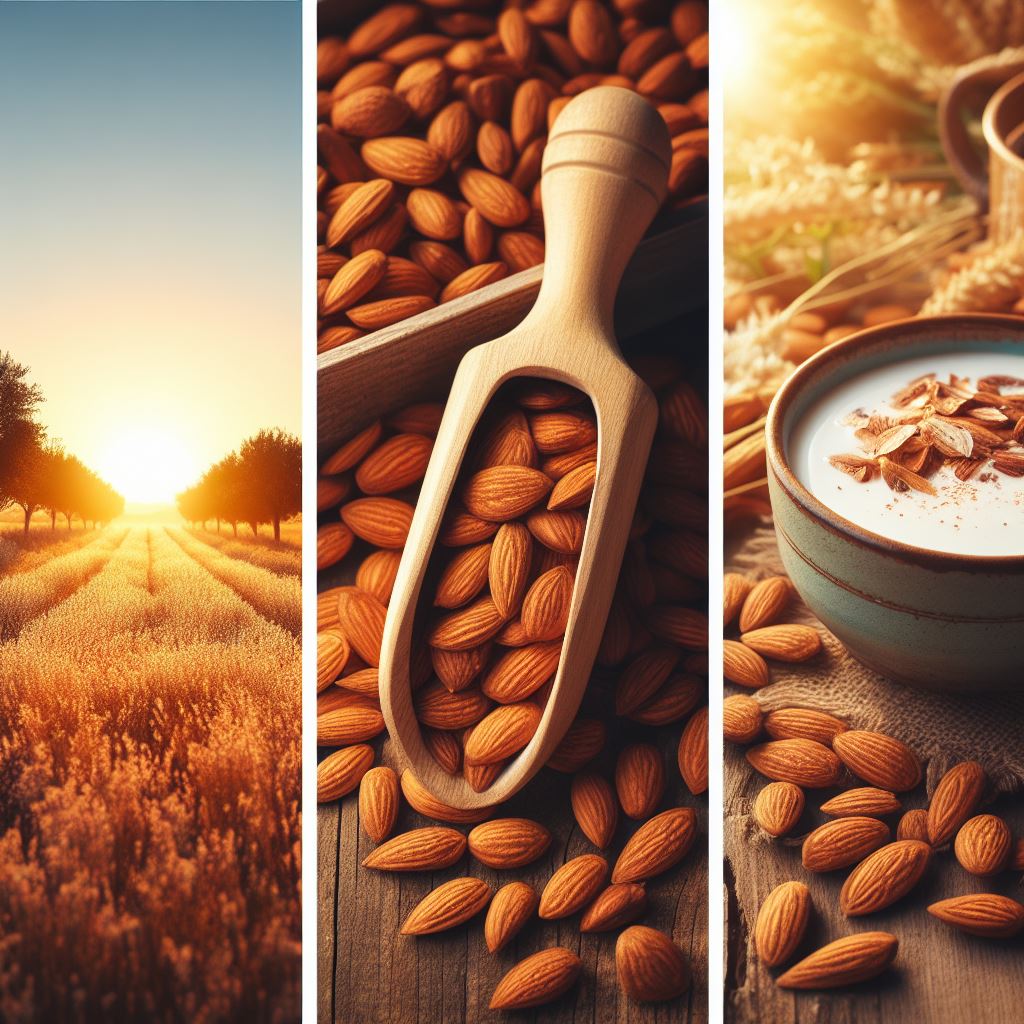 We understand that every customer has unique preferences and requirements, which is why we offer a diverse range of products to cater to all tastes and needs.
From aromatic spices to healthy nuts and seeds, we have it all.
PREMIUM FOOD AT BEST PRICES!
Trust us to help you with all your spice, herbs, seeds and nuts requirements!
We have only the highest quality products!
Fast delivery NZ wide!
Easy online ordering!
Discounts for commercial and wholesale customers!
In-house customer service team!
New Zealand owned and operated!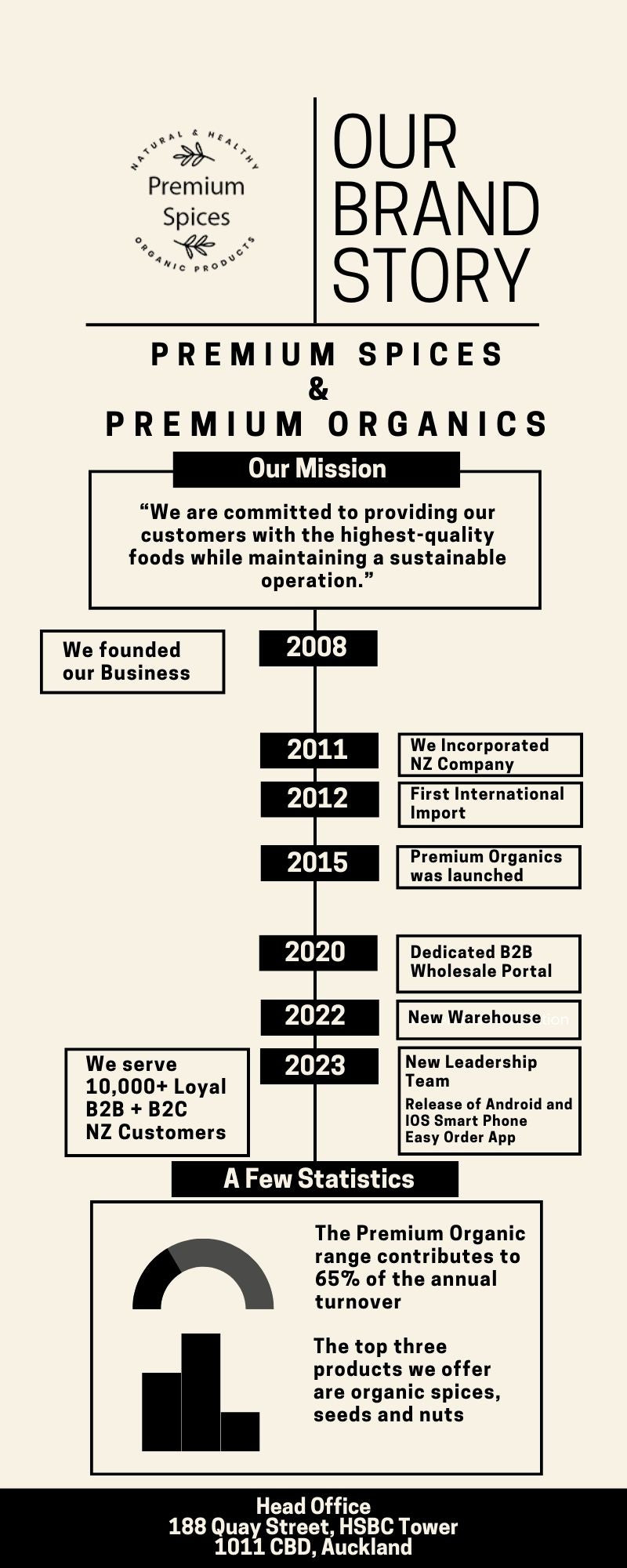 All Our Organic Food, Spices, Seeds, NUTS and Herbs are of HIGHEST QUALITY Many Spices and Foods are Certified Organic.
We sell retail to the public and wholesale for restaurants, cafes, resellers, and manufacturers.
Apply for a wholesale account if you fall into one of the latter categories and take advantage of even better pricing for bulk foods and spices.
Premium Spice Store has a selection of native and exotic, organic foods for every taste.
With over 15 years in the NZ food and hospitality business, we have the experience to provide the best spices and organic food options in the country!
You'll be sure to find something for you or your family.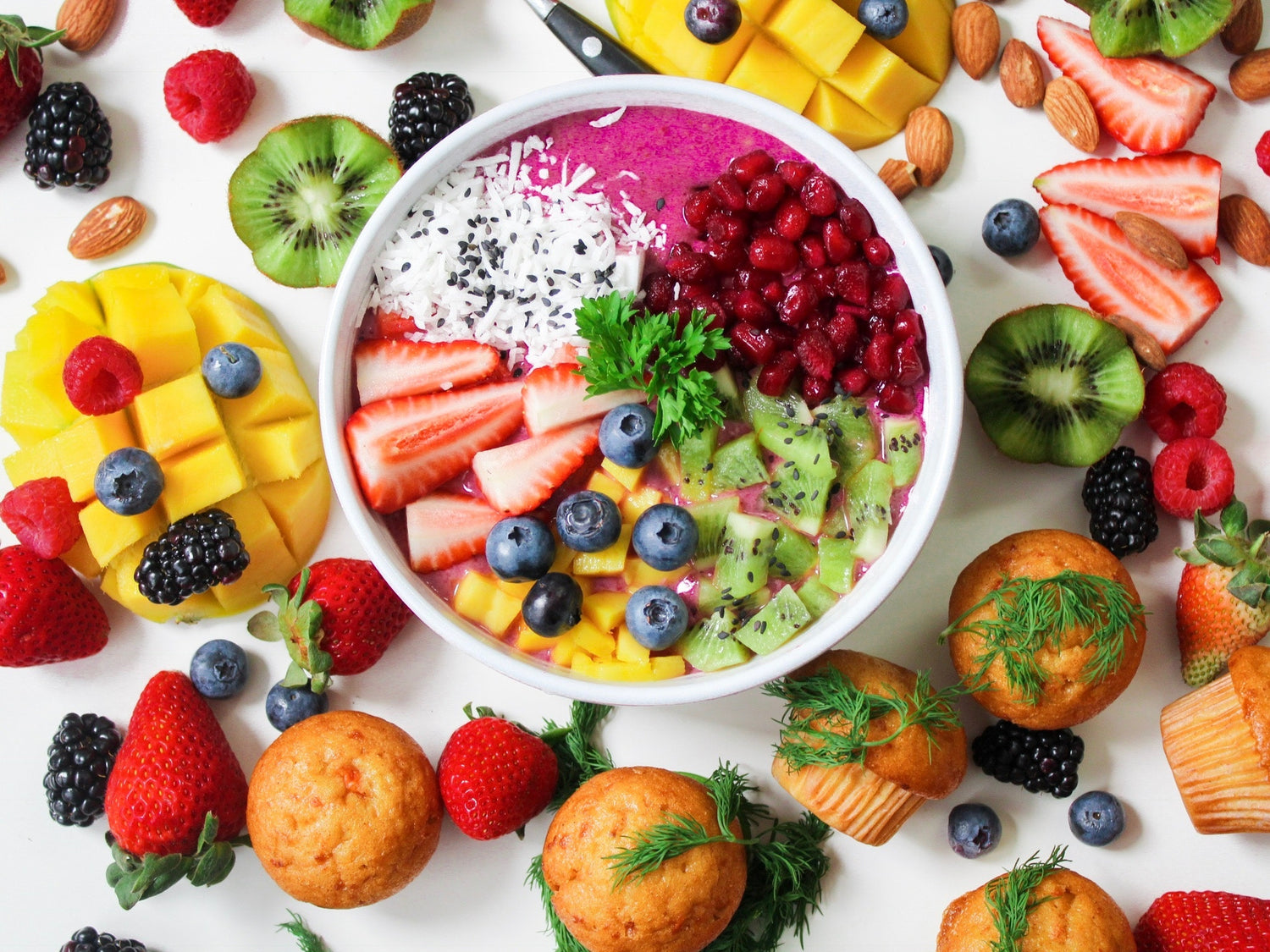 Top 10 reasons to use Premium Spices as your supplier of Premium Food
Over 15 years of supplying the highest quality spices, nuts, dried fruits, and seeds!
Over 10,000 happy customers
Great selection
Best quality
Always fresh
Excellent service
Fast delivery New Zealand wide
Best prices in the country
Easy online shopping
Regular specials in our Newsletter
If you're looking for exotic, organic, healthy spices and foods then this is the place to be!
With a great range of spices, herbs, seeds, dried fruits, and nuts to choose from at an affordable price, we offer a selection that's second to none. Why not browse our product range today?
It's always important to know what you're putting in your body. We only stock the highest quality, organic, and local products, so you can be sure that every product we sell is good for you! For a brief history of Spices click here.
Life is all about finding the right balance. Sometimes it can be hard to figure out what mix of flavours, spices, and heat will satisfy your most pressing cravings for something fresh and exciting. We have all been there before: battling indecision at a store shelf or scrolling through infinite blog posts looking for just one recipe that you'll never see again because you need to make dinner in five minutes. We at the Premium Spice Store, know when life throws these curveballs, having the perfect spices on hand will save you the day - hassle-free! You can stop guessing and start cooking; customising any dish with our expertly blended spices made from high quality (organic) ingredients sourced from around the world (including some locally grown, here in NZ), that really pack a punch without breaking the bank.
What are the most popular ways to spice a meal in New Zealand? Find out here
With our competitive prices, great service, and top-quality products, we entice you to spice up your kitchen.